Tips for Choosing the Right Auto Body Shop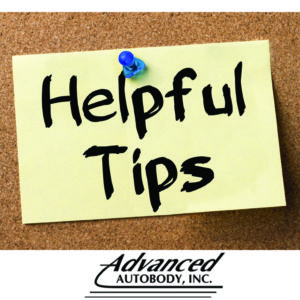 *You have the right to take your vehicle to the repair shop of your choice. Your insurance company cannot require you to have your vehicle repaired at any particular shop.
*Never drive a vehicle that could be unsafe due to damages.
*Differences in accident repair estimates are common. A lower estimate may not include all necessary work. If you're unsure why one body work estimator is different from another you've received, please ask us.
*Some insurance companies may want you to visit a claims center before having your vehicle repaired. You may also leave your vehicle at out shop and ask the insurance company to inspect the vehicle here.
*Choose an auto body shop that has I-Car Gold certified technicians.
*Your vehicle is likely the second-largest investment you will make. Preserve its value and your safety by having it repaired professionally.
*You are not required by law in South Carolina to obtain more than one estimate or appraisal.
*Select a repair shop that is certified to fix today's complex vehicles.
*Ask if the auto body shop offers a written lifetime warranty.
*Choose an accident repair facility that will assist you in handling your insurance claim.
Advanced Autobody, Inc. Earns Official Certification and Prestigious Top Automaker Recognition
Advanced Autobody, Inc. has been officially certified by Assured Performance, a non-profit consumer advocacy organization for maintaining the right tools, equipment, training, and facility necessary to repair the participating Automaker brand vehicles according the the manufacturer's specifications. In achieving their certification, Advanced Autobody, Inc. is now an integral part of the most advanced repair capable and efficient auto body repair network in the world. Adding to their credentials, Advanced Autobody, Inc. is officially recognized by Assured Performance, FCA, GM, Ford, Nissan and Hyundai.
To become Certified and officially recognized by the various Automakers, Advanced Autobody, Inc. passed the rigorous certification process essential to help ensure a proper and safe repair of the new generation of advanced vehicles. Less than 5 percent of body shops across the nation are able to meet the stringent requirements to become officially certified and recognized. The certified network is made up exclusively of best-in-class collision repair businesses that have met or exceeded the stringent requirements of the Certification program.
The Certification criteria is based upon auto manufacturer requirements. These are critical to ensure the vehicle fit, finish, durability, value and safety following an accident. As new model vehicles are being introduced that use light-weight high strength materials and advanced technology, a proper repair according to manufacturer specification is even more important than ever to ensure the passenger safety and proper performance of the vehicle. Auto manufacturers want to ensure that consumers have the option of Certified Collision Repair wherever they live, work or travel.
"Consumers need the confidence and peace of mind to know their vehicle is repaired by a shop that has what it takes to ensure the vehicle safety. Advanced Autobody, Inc. is officially a Collision Care Provider," said Scott Biggs, CEO of Assured Performance Collision Care. "They represent the standard by which all other body shops are measured."
About Assured Performance Collision Care: Assured Performance Collision Care is a non-profit consumer advocacy organization specializing in the automotive collision repair market segment. Assured Performance works with the top automakers to identify, audit and promote collision repair providers that meet best-in-class business standards and the manufacturer's requirements. Consumers can go to: www.CollisionCare.org or www.autobodylocator.com to find a list of Certified Collision repair providers.
April is National Distracted Driving Awareness Month
April is National Distracted Driving Awareness Month. One Text or Call Could Wreck It All!! Distracted driving is any activity that diverts a person's attention from the primary task of driving. All forms of distracted driving endanger driver, passenger, and bystander safety.At any given daylight moment across America, approximately 660,000 drivers are using cell phones or manipulating electronic devices while driving, a number that has held steady since 2010.
Distracted driving has become a deadly epidemic on America's roadways. Fact: 3,154 people were killed in last year and an estimated 424,000 injured in motor vehicle crashes that involved distracted drivers. Our youngest and most inexperienced drivers are most at risk, with 10% of all distracted driving crashes involving drivers under the age of 20. This age group has the largest proportion of drivers who were distracted. Click here for more facts.
Distracted driving is any activity that diverts a driver's attention away from driving. Distracted driving includes texting, using a cellphone, eating or drinking, talking to passengers, grooming, reading, using a navigational device, watching a video or adjusting a radio, CD player , etc.  The three types of distractions are visual, manual and cognitive. Visual involves taking your eyes off the road, manual consists of taking your hands of the wheel and cognitive involves taking your mind off what you're doing. This is one reason texting while driving is especially dangerous, as it involves all three types. Sending or receiving a text takes a driver's eyes from the road for an average of 4.6 seconds, which at 55 (miles per hour) is equivalent to driving the length of a football field.
According to the NHTSA website, cell phone use is a major problem. "At any given daylight moment across America, approximately 660,000 drivers are using cell phones or manipulating electronic devices while driving, a number that has held steady since 2010," the website said. "Distracted driving has become a deadly epidemic on America's roadways." Spread the word and stay safe!
Amazing Before and After Auto Body Photos
Getting into a car accident can be very traumatic, but it is important to take care of yourself and your vehicle after it happens to ensure that you remain healthy and your vehicle is in proper working condition again. Have a look at some these recent before and after auto body photos around Hilton Head Island, South Carolina.
When your car needs to be serviced, collision repair services can get you back on the road quickly. Collision repair can include anything from auto body or suspension repair to auto body painting and paint-less dent repair. Auto body repair includes uni-body and frame repairs, as well as alignment work. These are standard repairs that are completed on all types of vehicles.
Suspension repair is needed if your vehicle is not driving on the road like it should. Suspension systems are made up of springs and shock absorbers which ensure a smooth ride for drivers. During an accident, if the suspension system is compromised, it can easily be repaired with the help of a professional auto body company. Less invasive repairs include auto body painting and paint-less dent repairs. Auto body painting involves using specialized paint and equipment on vehicles that will accurately match the original color of the vehicle.
Paint-less dent repairs involve using special tools to remove dents and restore vehicles back to their original condition in a much faster and more affordable way than the traditional process of sanding, repairing and repainting the vehicle.
With over 30 years of experience in the collision industry, Advanced Autobody Inc., has been recognized by providing top quality auto painting and auto body repair services to thousands of satisfied customers in Hilton Head Island and surrounding Beaufort County area. Implementing the most modern technology in all of our services, our professionals can fix your vehicle and get you back on the road in no time at all.
Why Didn't My Airbags Work
A common question people ask when they come in for an estimate after a hard hit collision is "Why didn't my airbags work?". The common idea is that airbags automatically go off when the vehicle is hit with a certain amount of force. That is a misconception. Your airbags actually deploy at a certain "rate of deceleration". Instead of scientifically explaining momentum, let's just use an example. Have you ever hit your brakes while driving and your purse or other such things fly forward and down into the floor board of your car? That's momentum at work. The point of airbags is to work in tandem with your sea tbelts to slow down your momentum.
There are also certain sensors to prevent the airbags from deploying at the wrong time. If you are sitting still and are rear ended, it would do more harm than good for your airbags to deploy. You would be thrown forward and then struck back by the airbag, most likely causing more injury. Seatbelts and airbags working together save lives every second of every day.
If your airbag light is on while you are driving, this could very possibly mean there is a dangerous issue with your system and we cannot stress how important it is to get it checked out. Most auto part stores will scan your vehicle's computer for trouble codes for free. Please remember that it is important to get a licensed professional like Advanced Autobody to repair any airbag or other supplemental restraint component. Safe Driving!
Selecting a Good Autobody Collision Shop
How do I find the best auto body collision repair shop in Hilton Head? Most people are not involved in enough accidents in their lifetime to know exactly what they should do when it happens. The insurance industry is willing to give advice, but that advice is usually based on the insurer's interests and agendas that are not usually in the best interest of the vehicle owner. The insurance company may seek the following:
FAST REPAIRS: Although a fast repair is desirable, high quality collision repair is not a process that should be rushed. Lack of quality will remain a constant aggravation long after the inconvenience of a few days delay is forgotten. The insurer wants a very quick turn around (repair cycle) time in order to save money on rental and loss of use. Additionally, a rushed repair will leave numerous repair procedures and details unattended, thus saving repair costs for the insurer. When shopping for a collision repair, speed of repairs should not be a selling point, but a subtle warning.
CHEAP REPAIRS: All insurers are seeking a cheap repair, as every dollar spent on repairs is one less dollar of profit. There is a saying that "good repairs are not cheap, and cheap repairs are not good." This is particularly true in the highly skilled and complex world of collision repairs. Cutting corners on collision repairs will result in flaws, defects, costly re-repairs, diminished value, and potential safety hazards. Choosing a competent collision repair center will save time, money, aggravation and potentially lives.
HOW TO SELECT A GOOD COLLISION REPAIR SHOP
To find an auto body repair collision shop is not hard if you know what to look for. Before committing your vehicle to a particular local auto body collision shop, make sure you check the following:
Is the shop clean and organized?
Do you see certification and training certificates in the shop?
What kind of facilities do they have?
Will the shop inform you with knowledge of your rights to a full and proper repair.
Is the auto body shop recommended by someone you know?
The team at Advanced Autobody here in Hilton Head is proud to answer YES. If we can be of assistance in your next auto body repair, please do not hesitate to contact our paint and body shop. You can read some recent local Hilton Head auto body reviews here.
DEFEAT A LEAD FOOT-STOP SPEEDING
Contrary to popular belief, speed limits aren't there just to frustrate everyone. Each one was specifically calculated to get us where we are going as quickly and safely as possible. Speeding may take a backseat to issues like distracted and impaired driving, but it is still a factor in 33% of all fatal crashes.
All of us have been guilty of speeding at one point or another. The difference is that at Advanced Autobody, we see the results of this decision far too often. That is why we asked ourselves what we could do to stop it. It turns out the best ways to defeat a lead foot are with education, enforcement and some good-old-fashioned self-discipline.
Here are a few things to keep in mind the next time your need for speed whispers in your ear:
Speeding kills more than 13,000 people every year
Speeding tickets can range from $150 – $1000
For every 5mph over 60 you go, you pay an extra .24 per gallon of gas
For every minute you gain speeding, it costs tax payers $76,000
Altogether, speed-related accidents cost America $40 billion annually
With this knowledge, it is easy to see that the few measly minutes we gain by speeding are not worth the price. Slow down and not only could you save several hundred dollars of heartache, but maybe even someone's life. And you never know, that life might just be your own.
WAX ON, WAX OFF
Did you know that you aren't supposed to apply wax to your vehicle for at least 60 days after it has been painted? Well now you do! In order for the paint to properly cure, paint manufactures suggest not to apply additional products to the clear coat of your vehicle to protect your paint.
DAMAGE APPRAISALS 101
Getting into an accident is stressful enough! Getting all of those estimates that the insurance companies ask for is an even bigger hassle. The TRUTH is you only need one estimate from one company. We would be honored if you made Advanced Autobody that company.
Rust
Rust! Our vehicles' worst nightmare! Unfortunately, repairing rust on vehicles will only buy you time. Rust work cannot be guaranteed because it inevitably will come back. The only way to rid your vehicle of it completely is to replace the panel(s) where the rust is. Advanced Autobody can repair rust on vehicles, but it will only be a temporary fix.
Change Your Oil Regularly
Change your oil regularly. No single tip will keep your engine driving well than regular oil and filter changes. On the other hand, nothing destroys an engine faster than driving with old and bad oil.
End of Summer Marks Perfect Time for Car Care (Article from ASE)
The vacations are over, the kids are back in school and cooler evenings will begin soon. Take advantage of time and prepare your car for the winter. The following tips from ASE should give parents and students alike a road map to fall car care.
Tip 1: First Things First:
Read your owner's manual and follow the manufacturer's recommended service schedules. There are usually two schedules listed: normal and severe.
Tip 2: Engine Performance
Have engine driveability problems (hard starts, rough idling, stalling, diminished power, etc.) corrected at a good repair shop. Cold weather will make existing problems worse. Replace dirty filtersair, fuel, PCV, etc.
Tip 3: Fuel
Put a bottle of fuel de-icer in your tank once a month to help keep moisture from freezing in the fuel line. Note, too, that a gas tank that's kept filled helps prevent moisture from forming in the first place.
Tip 4: Oil
Change your oil and oil filter as specified in your manual more often (every 3,000 miles or so) if your driving is mostly stop-and-go or consists of frequent short trips.
Tip 5: Cooling System
The cooling system should be flushed and refilled as recommended. The level, condition, and concentration of the coolant should be checked periodically. (A 50/50 mix of anti-freeze and water is usually recommended.) If you're doing your own work, allow the radiator to cool down completely before removing the cap. (Newer vehicles have coolant reservoirs.) The tightness and condition of drive belts, clamps, and hoses should be checked by a certified auto technician.
Tip 6: Heater/Defroster
The heater and defroster must be in good working condition for passenger comfort and driver visibility.
Tip 7: Windshield Wipers
Replace old blades. If your climate is harsh, purchase rubber-clad (winter) blades to fight ice build-up. Stock up on windshield washer solvent you'll be surprised how much you use. Carry an ice-scraper.
Tip 8: Battery
The only accurate way to detect a weak battery is with professional equipment. But do-it-yourselfers can do routine maintenance. Scrape away corrosion from posts and cable connections; clean all surfaces; re-tighten all connections. If battery caps are removable, check fluid level monthly.
Tip 9: A word of caution:
Be sure to avoid contact with corrosive deposits and battery acid. Wear eye protection and rubber gloves. Note too that removal of cables can cause damage or loss of data/codes on some newer vehicles so refer to your manual for instructions.
Tip 10: Lights
Inspect all lights and bulbs; replace burned out bulbs; periodically clean road grime from all lenses with a moistened cloth or towel. To prevent scratching, never use a dry rag.
Tip 11: Exhaust System
Your vehicle should be placed on a lift and the exhaust system examined for leaks. The trunk and floorboards should be inspected for small holes. Exhaust fumes can be deadly.
Tip 12: Tires
Worn tires will be of little use in winter weather. Examine tires for remaining tread life, uneven wearing, and cupping; check the sidewalls for cuts and nicks. Check tire pressure once a month. Let the tires "cool down" before checking the pressure. Rotate as recommended. Don't forget your spare, and be sure the jack is in good condition.
Tip 13: Emergencies
Carry gloves, boots, blankets, flares, a small shovel, sand or kitty litter, tire chains, a flashlight, and a cell phone. Put a few "high-energy" snacks in your glove box.
Know Your Repair Rights.
Knowledge is power. Know what to do during the collision repair process:
Don't release your vehicle from a tow yard until you have found the body shop you want to use
Demand new OEM parts with any repair
Before you sign an estimate, make sure you know which parts will be replaced and the type of parts that will be used to replace them
Don't sign anything unless you read and agree to the repairs and parts listed
If you don't understand any part of your estimate, ask questions
Don't rush the repairs and know what to expect
If you have any problem with any repair, take your vehicle back and have the work redone
For more on Repair Rights, click here.